Group Sessions happens weekly or twice-a-week at the office and takes 30 minutes. Each session incorporates movement, breath work and meditation and helps create healthy routines for all employees giving the tools and techniques to tackle everyday stressors.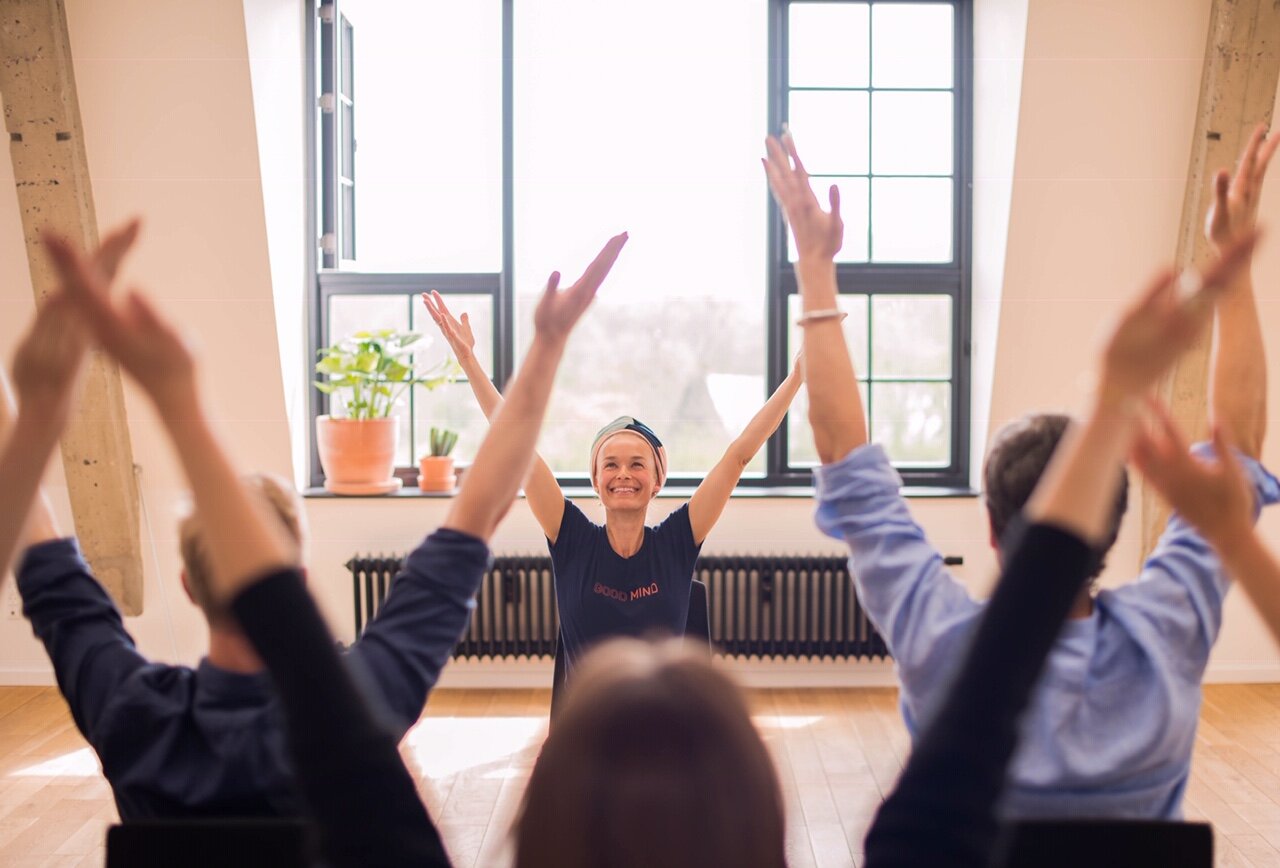 Workshops & Events are customized for companies who want to do something ekstra for their employees' wellbeing and mental health. Depending on the focus of your event we customize a workshop & event to fit your needs.
One-On-One Sessions are for employees experiencing a difficult time at work or outside work affecting their ability to do their job. These are people who need a little extra attention and individual guidance on how to tackle their current state.